Creating and Submitting Usage Sheets
Introduction

We'll cover creating a usage sheet then submitting it to your office.

Prerequisites

An Asset user role that has usage checked, the new mobile app, and applicable asset permissions.

Creating a Usage Sheet

Once you have entered your PIN, tap the Create Usage Sheet button, to create a usage sheet.

Tap Add Asset in the top left-hand corner of the page.

Choose the asset you'd like to add to the usage sheet and press close.

If you want to change the start time, job, task, hours, employees or add a note to the usage record, tap the record.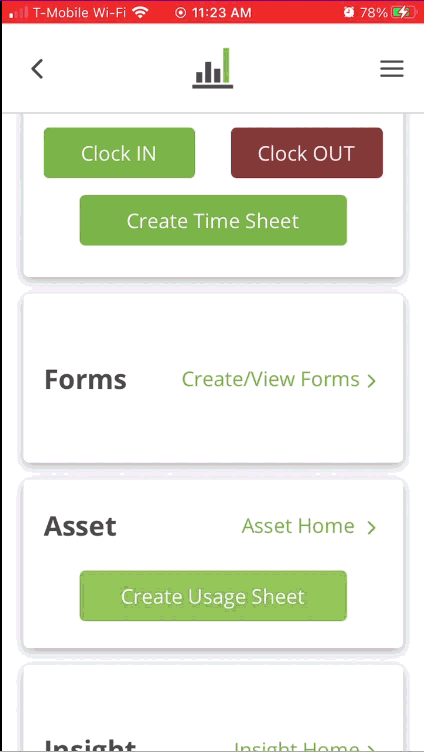 Submitting a Usage Sheet

Once you have created a usage sheet, go to "Asset Home".


Tap the Usage tab.




Under the "NOT SENT" section, check the usage sheet you'd like to submit.



Press the sync icon at the bottom of the screen. Do not close the app until the sheet has successfully synced by appearing under the "SENT" section. Submitted usage sheets will be deleted from the app after 3 days.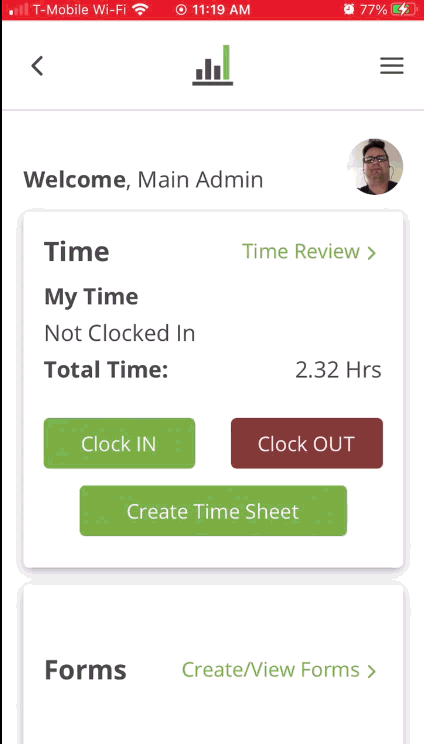 Related Articles

Assets Usage

Asset Usage Table To start tracking the usage of equipment simply select Assets and Usage. This will bring up all the items that are currently being tracked. From here you can see the location of your equipment, who the equipment is assigned to, how ...

Creating and submitting a Form using the new mobile app

Introduction WorkMax Forms have never been easier to create and submit. We'll cover how to access form templates on the new mobile app and how to sync them. Prerequisites A Forms license, the new mobile downloaded, and applicable permissions to ...

Assets for Mobile: Usage

ASSETS for Mobile Devices: ​ To access Assets is to select Asset in your WorkMax Application. You will be able to go over your company's Usage. You will be able to see how your company is using the Assets. 1. Select the ...

Creating New Time Records in Time Editor

To create a new time record in the Time Editor, click on TIME in the top left-hand corner, select Time Editor, then click New. A new time record form will be opened. Fill in the following fields: 1. Select the Employee. Select multiple employees to ...

Creating a Basic Non Time Report

Introduction Sometimes you might need to create a report for employee information or location information what your equipment. This tutorial shows you how to create a basic employee report but you could create a similar report for any other kind of ...